[huge_it_slider id="1″]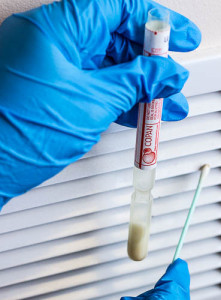 Legionella bacteria were discovered following an outbreak of Legionnaire's disease in Philadelphia, 1976. The outbreak was traced to a cooling tower located on the rooftop of the Bellevue-Stratford Hotel.  Two hundred and twenty-one people were sickened by the pneumonia-like disease, 34 of whom later died. The CDC subsequently named the primary agent responsible: Legionella pneumophila, in honor of the victims of the Legionnaire's convention.
Legionella bacteria may be responsible for both Legionaire's disease and Pontiac fever, collectively termed Legionellosis. The incubation period for the disease is 2-10 days, with an average of 5-6 days from first exposure. Those who are greatest risk from Legionellosis include heavy smokers, the elderly, and those with suppressed immune systems. The disease is a form of pneumonia and includes symptoms of pneumonia. The disease can be fatal if not treated properly.
Legionella bacteria grow in a temperature range of 77 to 108°F and can survive in temperatures of up to 122°F. The bacteria commonly grow in cooling towers and domestic hot water systems, and are resistant to low pH, dissolved oxygen levels, and routine chlorine treatments for drinking water. Legionellosis is not contagious, but is contracted through the inhalation or aspiration of contaminated, aerosolized water. The majority of outbreaks originate from Legionella-contaminated biofilms in drinking water systems, spas, and cooling towers. Older water systems are more likely to have Legionella colonization due to the presence of a thicker biofilm and increased likelihood that the bacteria may have contaminated the system over time.
Karl Environmental Group recommends that building owners and operators establish an effective monitoring and testing program for Legionella bacteria. For routine monitoring, faucets, shower heads, hot water heater tanks, and the supply main should be sampled for the presence of Legionella bacteria. Routine and systematic monitoring can serve as an alert to determine whether there is contamination of a system and if remediation should be performed. If a water system is contaminated, several methods may be used to treat the system, including super-heating, super-chlorination, and drying and flushing.
Karl Environmental Group provides full testing and consulting services for Legionella bacteria. Our services include:
Biofilm swab sampling
Potable/drinking water testinng
Non-potable water sampling
Cooling tower testing
Spa and whirlpool testing
Humidifier testing
Culture and non-culture PCR sample analysis
Species identification
Presence/absence and colony forming units (CFU) counts
Contact Karl Environmental Group for more information or to arrange to have your water system tested. Remember, the costs of testing are small in comparison to the liability and negative publicity associated with an outbreak!