Industrial Hygiene Services:
OSHA Personal Sampling
Sick Building Syndrome
Allergen Testing
Noise Testing
OSHA Compliance Walkthroughs
Certified Industrial Hygienist (CIH) Oversight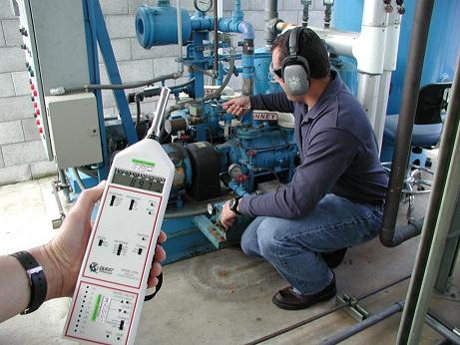 With the capabilities to sample for a variety of potential environmental issues, Karl Environmental Group can provide industrial hygiene services for your business to keep you and your employees safe. In addition to our other testing services, industrial hygiene sampling may include OSHA personal exposure sampling, allergen sampling, noise level testing, and more.
Karl Environmental Group has years of experience in the testing required of industry for regulatory compliance, and we can provide the personal air monitoring services needed for such compliance. In addition, our environmental sampling can include those needed to address any sick building syndrome issues as can be seen in larger offices and schools.
Contact us today to get started with Karl Environmental. We provide high-quality customer service and environmental assessments and testing in Pennsylvania and New Jersey. Our focus is completing a high-quality job for our clients whenever they have an emergency or need a cost-effective but complete solution to their problem. From mold sampling in a forgotten office room or meeting OSHA regulations to training your employees on safe machinery, Karl can help your business stay safe.